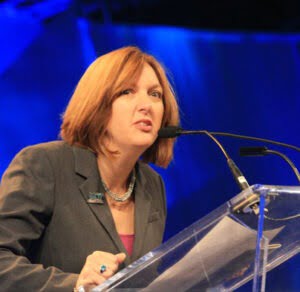 Angel can do speaking/training sessions between 60 minutes and 5 hours in length. Each session will include teaching the audience the basics of the DISC model of human behavior. From there, each session is customized based on three factors:
1. The audience
2. The desired "take away"
3. Length of session
In every session, Angel is a dynamic presenter! She shares her easy to use ideas on communicating effectively with each personality type. Angel empowers her audiences to build better teams, eliminate conflict, get the most and best out of others, hire effectively, increase sales, be an effective leader, improve relationships and more! She combines multiple learning techniques to increase effectiveness and all her sessions are interactive. No matter what size audience you have, they will be positively impacted by the information Angel shares in her sessions. Contact Angel today and get ready for a world of personality!
Here is just a sample of the types of trainings Angel offers:
Personality Profiles 101
This course offers an understanding of the four basic personality types by combining several methods of learning in a relaxed environment. Content includes a DISC Personality Assessment for each student, as well as several exercises that encourage class participation and interaction. Students study the strengths and challenges for each personality type, and have an opportunity to put what they learn into action through team demonstrations. They gain a new appreciation for personality types that are different from their own and learn the most effective way to communicate with each of the personality types. Students will learn to identify personality types within 60 seconds of initial contact with new customers. After learning to identify personality types, students will learn how to achieve maximum results when interacting with new customers.
In addition, students are given an understanding of their own Personality Assessment and learn how to identify possible areas of concern within their life. This course provides a life changing experience for all who attend, not only in their business relationships, but in their personal relationships as well! Loaded with information and easy to use ideas, this course is the most powerful, fun and effective one of it's kind available today for utilizing your understanding of different personality types! Reference materials are provided for continued learning at the student's individual comfort level and interest. All information taught regarding personality types is based on the DiSC personality assessment system.
Course Length – Approx. 5 Hours (varies by class size)
Personality Management 101
This course is a must for anyone in management, leadership, or ownership positions. Personality Management 101 is an in-depth training that teaches students how to conquer the many challenges involved in running a successful, team oriented office with different personality types.These challenges include hiring the right person for the job, writing ads to attract the right personality type for the job, keeping each individual motivated to achieve maximum productivity, and communicating assignments effectively to each personality type in order to achieve the highest possible level of job performance.
Students receive detailed information in a fun, thorough, and easy-to-understand manner that assists them in running the best office possible.Each student that puts this information into action within their office environment and follows suggested formulas taught during this course will see instant results!
Reference materials are provided for continued learning at the student's individual level and interest. All information taught regarding personality types is based on the DiSC personality assessment system.
Course Length – 3 Hours (varies by class size)
You've Got Personality!
This Christian based session is designed specifically for bettering communication within the family through the understanding of personality types. Participants are divided into personality groups by answering a few simple questions and then taught about the four personality types. Biblical figures are incorporated into the training as examples to compare to their own personality types. Participants will understand how God used different people in history to accomplish His works based on their individual personality type. This course includes many fun and interactive activities that provide the best possible learning environment. Information about each of the four personality types' strengths and challenges is taught in an easy to understand manner.
Participants learn how to recognize the personality types of their children, spouses, siblings, parents, and other relatives. They also develop a new appreciation and acceptance for these special people in their lives. Helpful ideas and thorough training are given to ensure each person is able to better communicate with others and improve relationships. This is by far the best course taught today in the area of personality profiling for families and will change the lives of all who attend! Participation by the entire family unit for anyone age 13 or older is highly encouraged. This information is valuable for teens and can be modified specifically for a teen audience by special request. All information taught regarding personality types is based on the DiSC personality assessment system.
Course Length -3 Hours (varies by class size)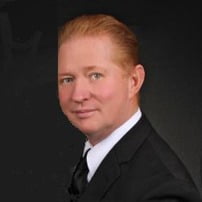 Keith Quigley
Angel Tucker's presentation was terrific.She has a great understanding on how each personality works in all situations and is able to demonstrate that verbally, physically, and with great expression. She also understands how each personality interacts with the other and is able to bring it to life for the class.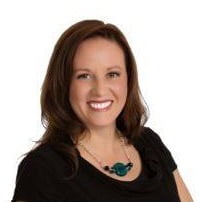 Amie Larsen
Angel does a fabulous job of nailing each personality.
She is very entertaining and presents the information in a way that is easy to understand each personality and how we can identify each one. My personal relationships have improved since learning about the personalities and how I can understand how others think and function.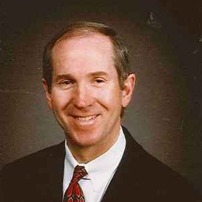 Bob Lamb
Your training has changed my life.Knowing that I am a strong type "D" personality, it has helped me understand my impatience with others when I want to "get to the point and move on" in discussions. I try to be more understanding in this regard.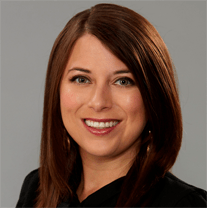 Leisa Toops
Angel's training taught me a new way to understand others.
I've had a hard time with "D" personalities (even though I was married to one) because I always thought they should not be rude, mean, sarcastic, etc. to other people. I am going back to the office with a new attitude to handle "D" personalities. Thank You!