Angel Tucker
Angel Tucker is a wife, mom and national speaker/trainer. As a Certified Human Behavior Consultant and owner of Personality Profiles, LLC, she has been speaking and training professionally across North America for the past 24 years. She began by teaching churches and youth groups. She instantly knew it was her desire to share this life changing information with as many people as possible. Angel and her husband Dennis, who is an officer in the United States Air Force, have five children – Danielle, Chase, Hannah, Elijah, and Ava. When Dennis retires, they plan to travel the country together – teaching and training others about our wonderful God-given personalities!
If you are interested in having Angel speak at your next engagement, please contact her using the following information:
Email her at [email protected]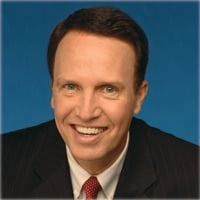 Dr. Robert A. Rohm
Dr. Robert A. Rohm is a renowned National and International speaker. He has traveled all over the world including every continent (except Antarctica), teaching and training people in the D-I-S-C Model of Human Behavior. Most people consider Dr. Rohm to be one of the leading authorities in the world on understanding personality styles and relationship dynamics.
Dr. Rohm has been an educator for over 40 years. He has earned 5 college degrees and has written or co-authored over 20 books and over 350 published articles. He also has numerous audio and video training programs.
Dr. Rohm is a father and grandfather and believes that has been the true source for many of his insights and learning experiences. He has entertained and enlightened audiences for many years. His mixture of stories, illustrations, and humor make him a gifted speaker to audiences of all ages!
Dr. Rohm is also the co-founder of discoveryreport.com
To learn more abok4ut Dr. Robert Rohm or have him at your event, go to: www.robertrohm.com or www.personalityinsights.com or call Personality Insights, Inc. at (800) 509-DISC (3472)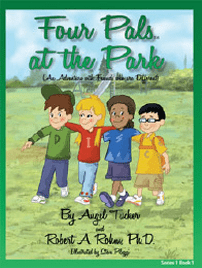 Four Pals at the Park features David, whose primary traits are Dominant, Demanding, Direct, Determined, Decisive, Doer. David directs his friends through a play date at the park where they enjoy playing on the playground equipment and sharing a snack together.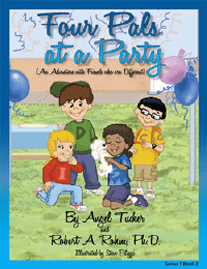 Four Pals at a Party highlights Summer, who is more reserved than David or Iris. She is known as the Supportive, Steady, Stable, Secure, Sweet, Shy type. In this book, Summer is having a birthday party and in typical fashion, she thinks of others before herself.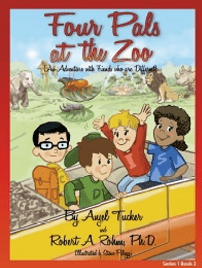 Four Pals at the Zoo spotlights Iris, who is the Inspiring type. Her other qualities are Influencing, Involved, Impressive, Interesting, Imaginative, and Impulsive. Iris is a bundle of energy who is all about having fun and that is exactly what she and her friends experience as they visit all of the animals at the zoo.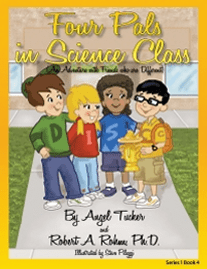 Four Pals in Science Class focuses on Charlie who is Cautious, Competent, Careful, Correct and Conscientious. The setting is a science class in which each of the children is instructed to build a volcano for a contest. Charlie carefully researches volcanoes before he begins his project because he wants to be accurate.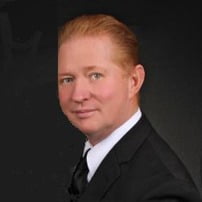 Keith Quigley
Angel Tucker's presentation was terrific.She has a great understanding on how each personality works in all situations and is able to demonstrate that verbally, physically, and with great expression. She also understands how each personality interacts with the other and is able to bring it to life for the class.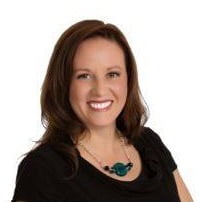 Amie Larsen
Angel does a fabulous job of nailing each personality.
She is very entertaining and presents the information in a way that is easy to understand each personality and how we can identify each one. My personal relationships have improved since learning about the personalities and how I can understand how others think and function.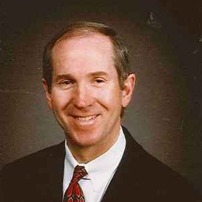 Bob Lamb
Your training has changed my life.Knowing that I am a strong type "D" personality, it has helped me understand my impatience with others when I want to "get to the point and move on" in discussions. I try to be more understanding in this regard.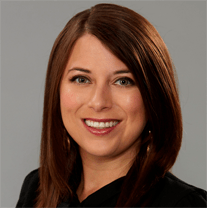 Leisa Toops
Angel's training taught me a new way to understand others.
I've had a hard time with "D" personalities (even though I was married to one) because I always thought they should not be rude, mean, sarcastic, etc. to other people. I am going back to the office with a new attitude to handle "D" personalities. Thank You!