Thank you for visiting our site. If you want to learn more about personality types and the benefits of knowing how to effectively interact with different personality types, you have come to the right place! Our goal is to provide all the tools and resources you need to empower you to be an effective communicator and motivator! We use the DISC Model of Human Behavior in all of our materials. We believe this system is easy to understand and easy to put into action! Whether you are an individual or a company, you will find what you need right here! And if we don't have what you need – we'll find it! The information we provide through materials and speaking engagements can be used in a vast variety of topics and can be customized to any industry! Go ahead and explore our site and welcome to a world of personality!
Hire Angel
Angel can do speaking/training sessions between 60 minutes and 5 hours in length. Each session will include teaching the audience the basics of the DISC model of human behavior.
Learn The Basics
So where do you fit in the DISC Model of Behavior? The most important thing to remember is – you are actually all four types! That's right! Each of us contains all four types to some degree.
The Store
 Everything you need to understand personality types quickly! We have books, personality assessments, audio and video products, quick reference charts and more! 
Angel has been speaking professionally about personality types for nearly 3 decades. She began by teaching churches and youth groups and instantly knew it was her heart's desire to share this life changing information with as many people as possible. Professionally certified and absolutely dynamic in her presentation, Angel empowers you in the growth of your business and personal relationships by teaching you not only how to recognize personality types quickly, but how to interact with each type effectively to achieve better results.
She is the Best Selling Author of the book titled: Stop Squatting With Your Spurs On! The power to read people, get what you want, and communicate without pain! This book is designed to give the reader the power to read personality types in 60 seconds or less to create win/win situations. It hit a Best Seller list the same month it was released!
Angel's children's books, which introduce kids to our different personality types, were released in Sept. 2009. They won the "Best Book of the Year" Awards from USA Book News the same year. There are currently 8 books published in the series!
Angel's most recent writings include a children's book titled: Four Pals and Their Positive Affirmations and a non-fiction book titled: Mastering The Art of Success. She has also created many helpful audio/video products as well as quick reference charts.
Angel is married to a retired Colonel in the United States Air Force. They have five Children ranging in age from 34 years old to 8 years old. Needless to say, she has lots of personality types running around her home! No matter what type of business or organization you are part of, you will never take a more valuable course than the ones offered by Angel! She pours her heart and soul into every training and speaking engagement she does and it shows! You'll come away with a new appreciation for our personality types, how we are all different, and how we each have great things to offer it.
Angel also serves as an expert resource for magazines, television, and radio. She has been featured Nationally in all of these areas as well as on numerous internet sites. If you are with the media, please feel free to contact Angel regarding contributions for articles or guest appearances on radio and television! She has many different topics centered around personality types from evergreen topics to ones that are perfect for a special time of year. You can check out her "Press Room" page to learn more!
Angel's clients include well known organizations such as Wal-Mart, the United States Air Force, EXIT Realty Corp. International, NADA, BPAA, MOPS, and Women's Council – to name a few. She has brought a wealth of knowledge about personality types to each of these organizations and looks forward to doing the same for you! Remember to always let your personality shine!
Are you interested in booking Angel for a training or speaking engagement? If so, email her today! [email protected]
Keith Quigley
Angel Tucker's presentation was terrific.She has a great understanding on how each personality works in all situations and is able to demonstrate that verbally, physically, and with great expression. She also understands how each personality interacts with the other and is able to bring it to life for the class.
Amie Larsen
Angel does a fabulous job of nailing each personality.
She is very entertaining and presents the information in a way that is easy to understand each personality and how we can identify each one. My personal relationships have improved since learning about the personalities and how I can understand how others think and function.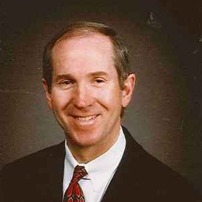 Bob Lamb
Your training has changed my life.Knowing that I am a strong type "D" personality, it has helped me understand my impatience with others when I want to "get to the point and move on" in discussions. I try to be more understanding in this regard.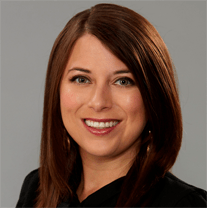 Leisa Toops
Angel's training taught me a new way to understand others.
I've had a hard time with "D" personalities (even though I was married to one) because I always thought they should not be rude, mean, sarcastic, etc. to other people. I am going back to the office with a new attitude to handle "D" personalities. Thank You!